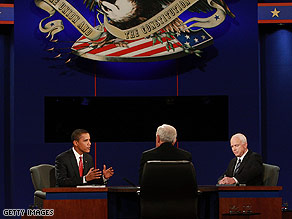 I HAD ABSOLUTELY NO DESIRE to watch the finger pointing and the regurgitating of words already spoken in the previous presidential debates.
I'd rather read the transcripts, that way I can read what jumps out at me, and skip that which I could care less about.
If ur the same way: click here

check out Bria's Own Words
And on that note...