Halle Berry
has revealed the name of her newborn daughter: Nahla Ariela Aubry
.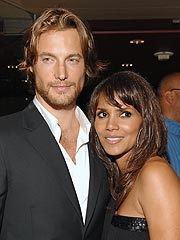 The baby girl, who was
born Sunday
is the first for the Oscar winning actress and her model boyfriend, Gabriel Aubry.
A day after Nahla's birth, Aubry's sister, Eugenie, told PEOPLE, "It's been a long time since we've had a new baby in the family. It's very exciting."
Nahla means honeybee in Arabic, says Michael D. Cooperson, associate professor of Arabic at UCLA.
source
******
Hmmm. I guess after I say that name a couple of times it'll be cute to me. I like Shiloh, Harlow, Greer...heck I even like eccentric behind Tom Cruise baby name...Suri.
I know Gabriel ain't had nothin to do with choosin' the name. Oh well, I'm sure he's happy Nahla has his last name.
Nahla.
Nahla.
That name is familiar.
brb. I gotta google.
I'm back.
I THOUGHT THAT NAME WAS FAMILIAR...





akuna metatta (whatever they say)


"Nala" was Simba's boo in Lion King.
This pic (above) was drawn by a very talented artist by the name of
Rex
Definitely has some talent.
wow!!

I digress...I'll have to hear babygirl's name out loud a couple of time's b4 I'm truly feeling it.
But I don't think Halle & Gabe are truly carin' if I'm diggin' the name or not...right? lol

Anywhooooo congrats again to the new parents!!
Come See What's Poppin'at Bria's Own Words, my OTHER blog!