Just. Say. NO.
This is what McGuyver came up with when he was given
a child's Onesies,
foil,
blonde colored mop,
2 balloons filled with cement
and 2 feather dusters:

Traci "Thingham" Bingham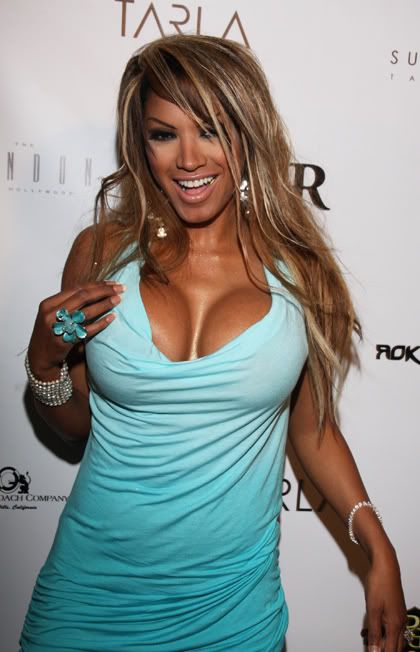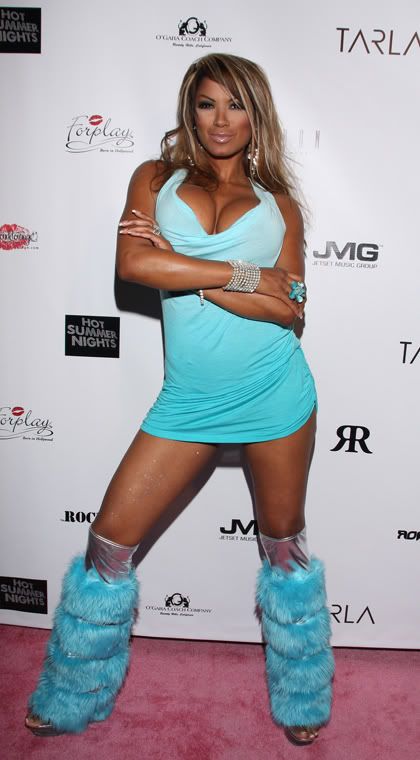 image source
In all fairness, we can't blame L'Oreal for the caucasoiding of this poor if-at-first-u-don't-succeed-keep-reinventing-urself-until-the-paps-finally-
point-their-camera- your-way-science project aka Bingham.
HOW MUCH DO U WANNA BET SHE WAS A MIDDLE CHILD?! LOL

Trying to get that swag the best way she knows how.

Was she paid to find a creative way to use this $1 store Duster???

She used to be sooooo pretty.
I swear it looks like she's been overhauled to look the bride of Franken-Tranny!

or an Extraterrestrial Tranny.

And this outfit looks to be a project runway reject, that got the contestant voted off.


ok, let me quit.

I want to just strum a spanish guitar and sing a spanglish melody until my heart no longer cries out in pain and anguish.

Traci: JESUS CAN WORK IT OUT IF U LET HIM!
Come See What's Poppin'at Bria's Own Words, my OTHER blog! Also, support up and coming fellow blogger, Faux Maya Angelou
For the latest on the village idiot known as Kwame Kilpatrick

(Detroit City Mayor) click here