UPDATE 2:  Travis makes his public debut...lookin' good!
UPDATE: Travis has finally been released to go home...
Access Hollywood
According to Barker on Thursday (10.16.08), doctors said he's "
...
healing up quickly and I'm gonna be out of here b4 you know it.
"

Glad to see he's been released!
source
****

Read as DJ AM recounts how he '...jumped through a fireball" click here

Photo by: Kwaku Alston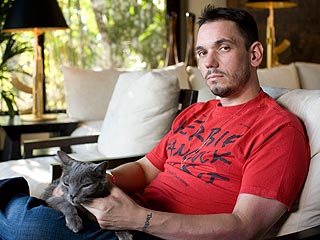 check out Bria's Own Words
And on that note...