I know today's Sunday...and unlike alot of other blogs, I'm not posting gospel songs, devotional, or giving praise to God.

Why?
I praise Him everyday-at least I try to.

Must I post on Sunday about the goodness of God?
If I don't post about the goodness of God, am I any less saved than those who post faithfully on Sunday?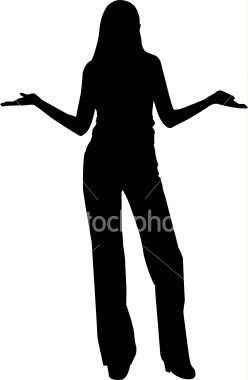 Of course not.
However, I was starting to feel bad (not convicted) cuz I didn't dedicate an obligatory spiritual post on Christ.

After searching earnestly in myself, I've discovered that I felt pressure (from myself) to follow everyone else.

Problem with that.

I'm NOT a follower.

Although, I'm @ a crossroads in my life regarding church (I've left church, and am at total peace) and it's perversion, by no way am I at a crossroads regarding my love for Christ.

And the fact that i communicate with Him (need to increase my frequency, admittedly), and care about what He thinks seems to outweigh the fact that I don't do gospel posts on Sunday.

I love God EVERYDAY...including Sunday, and I honor him everyday.
Not in my dedicating a post (to him), but I try to in my daily life.

Please do not think I'm pointing at anyone...I'm writing to say that I'm FREE from a self-imposed bondage.
I did it.
To myself.
And it took the love of Christ...to free me.
Again.


Proverbs 3:5-6 says:

"5
Trust in the LORD with all your heart,
And lean not on your own understanding;
6
mIn all your ways acknowledge Him,
And He shall direct
[a]
your paths."
Be blessed family.


Come See What's Poppin'at Bria's Own Words, my OTHER blog!