To day is my friend's birthday.
He is not just any friend...actually he's my kids' father.
I met AJ 18 years ago and it was lust at first sight.
I kid you not.
When life activities resulted in our child, he did what many men don't do...he stayed and handled his business.  We didn't love each other, but we stayed together out of obligation to our child (he also contributed to the raising of my firstborn, my daughter who's 3 yrs older).  As time transpired, we grew to love each other-as best as we could- but eventually the time came to part ways-otherwise our son would've been visiting his 'rents in prison or the cemetary.
AJ and my life took two ENTIRELY different paths.
He desired stability...and I desired the streets, and what it had to offer.
When I found myself homeless, AJ took our child and raised him.  He wasn't given custody by a judge, but after I judged my life's actions it was best our son stay with AJ.
I had liberal visitation with my son.
It was tough.
For all of us.
Although AJ didn't like the life I lead...he never disrespected me (his facial expressions were another story, lol).
After I got my life together (yay!) and I needed assistance...like to move, pick up my brother, cousin ..whatever-AJ was there.  We still  have knock down drag out arguments, after we cool off we always find our way back to each other.  Our relationship is more that of a sibling nature.
He has since married with 2 additional children, but in a pinch I know AJ has my back.  
I just want to give you, AJ, a shout out.
For being a good father to our son, my (our) daughter.
Thanks for not writing off my family...esp. when i wanted you to.
But most of all thank you AJ, for being my friend.
HAPPY BDAY OLD MAN!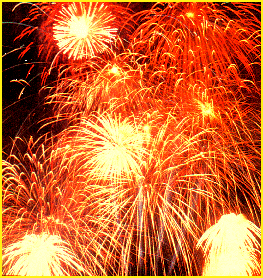 And wishing you many many more.
And on that note...