Discovered remains may be 3y/o Caylee Anthony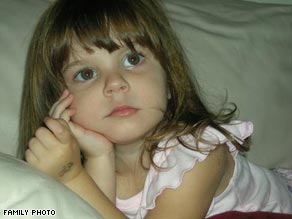 Caylee Anthony, 3, has been missing since June in a case that has received national attention.
Not sure if this is good or bad. But a toddler's remains were found near that of Caylee Anthony's grandparents home in Fla.
Investigators are believing this is Caylee's body because:

•
No other children have been reported missing in the area.

• The remains are consistent with a child of Caylee's age.
• They were found in close proximity to the home of Caylee's grandparents.




All I have to say is this:



As far as I'm concerned Caylee's mama is guilty as the devil. She lied about this baby's disappearance and lawd knows what else. I hope she gets what's coming to her in spades.
Read the rest of this sad story here

check out Bria's Own Words
And on that note...