I cannot believe it.
I cannot believe I lived long enough to see Barack Obama win the democratic campaign let alone-get sworn in as President of the USA
My workplace..which is HUGE...was on pause, as Barack Obama was sworn in.
I shed tears for my grandfather, grandmother, my aunt, and cousin who were not here to witness this moment in history.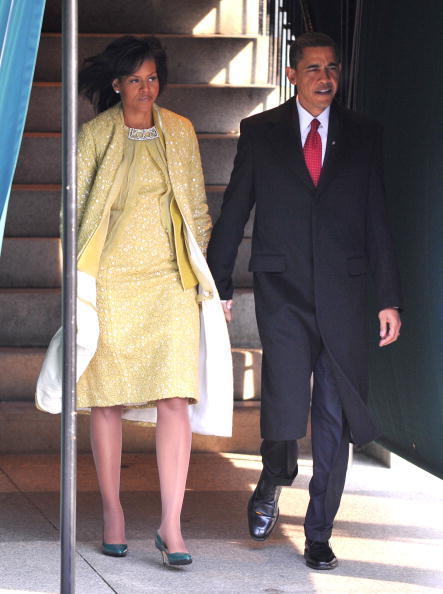 My scariest moment....watching them walk, unprotected! GET IN THE CAR, DAMMIT!! LOL
Beautiful.
Now let's see how Obama does as President. May God and ERRY angel in heaven be with him.
check out Bria's Own Words
And on that note...